The Grand Adult Easter Egg Hunt! 🥚🐇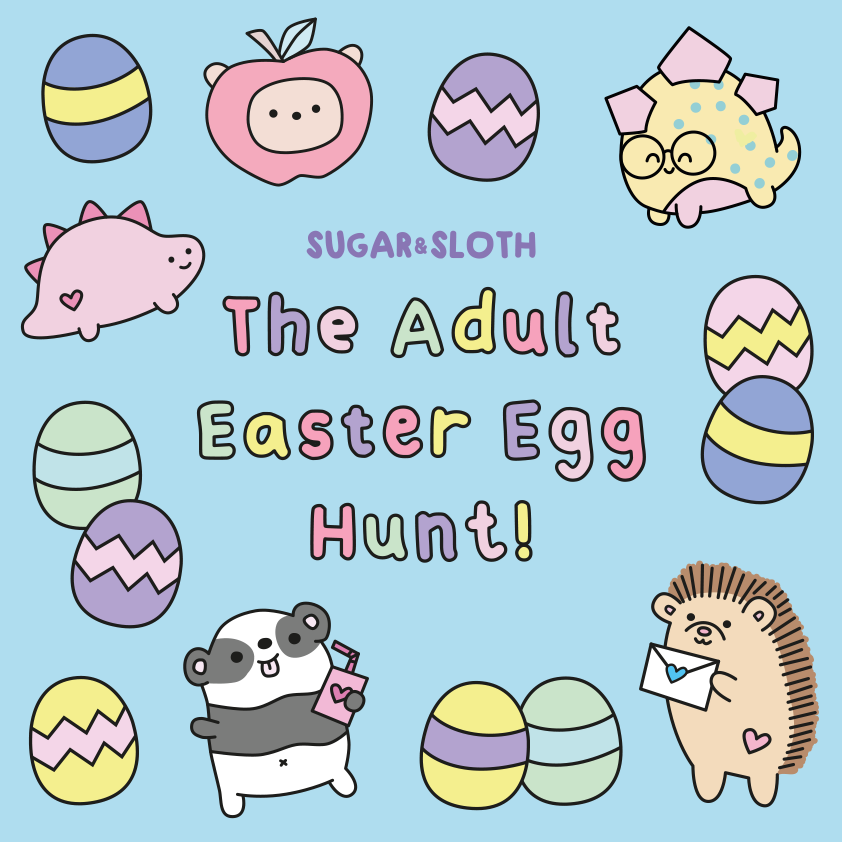 Kids get all the fun at Easter, right?!
Now it's your turn!
Roll up for the Sugar & Sloth Adult Easter Egg Hunt!
Yay, Prizes!
- Find 6 Eggs -
Find 6 of the Easter Eggs hidden around the website, and pop an email to help@sugarandsloth.co.uk with a list of the locations e.g "Arnold hat, Chonky Cat t-shirt", to claim your prize. You'll win a Mystery Grab Bag of 5 Vinyl Stickers free with your next order (no min spend!).
- Find 15 Eggs -
Email me the locations of 15 eggs (help@sugarandsloth.co.uk), and you'll also be entered into the GRAND PRIZE DRAW to win a £50 Sugar & Sloth Gift Voucher!
You have until Midnight on Easter Monday (18th April) to complete the Egg Hunt - let's get CRACKING (see what I did there? Lol).
PS Here's what the eggs will look like, hidden around the website goodies...
Wishing you lots of luck on your hunt,
Anita x
---