Sugar & Sloth Tiny Hug Club July Unboxing, see what's inside the pin & stationery subscription box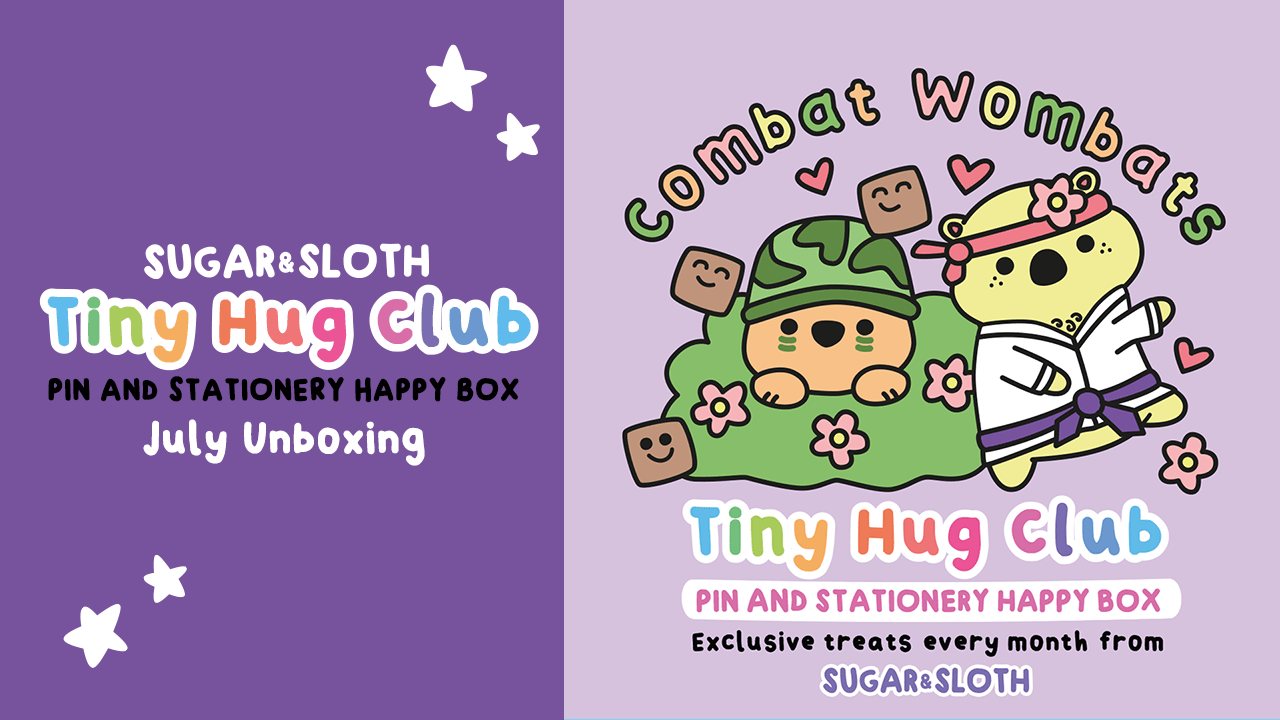 Hi Besties,
Let's take a peek at what's inside the July box, the theme of this box is combat wombat! This has been a super long awaited theme, and I was so excited to get to design fluffy little combat wombat to support you!
A fun fact about wombats (and it turns out there are lots!) is that that poop is square, so I've had a lot of fun adding some super cute square poop into this box as well!
I'm particularly proud of the After Dark pin this month, and the little motivational wombats on the notepad too!
I hope you love these goodies as much as I love designing them!
Members, thank you so much for making this subscription club possible, and don't forget your additional member benefits including your monthly downloads which I'll email you before the end of the month.
Not a Tiny Hug Club member?
The club opens to new members on the 3rd of every month, and again later in the month, if we have enough boxes. Join the waitlist here.
Hugs, Anita x
---