Dungarees and Dresses - our Run & Fly Collaboration!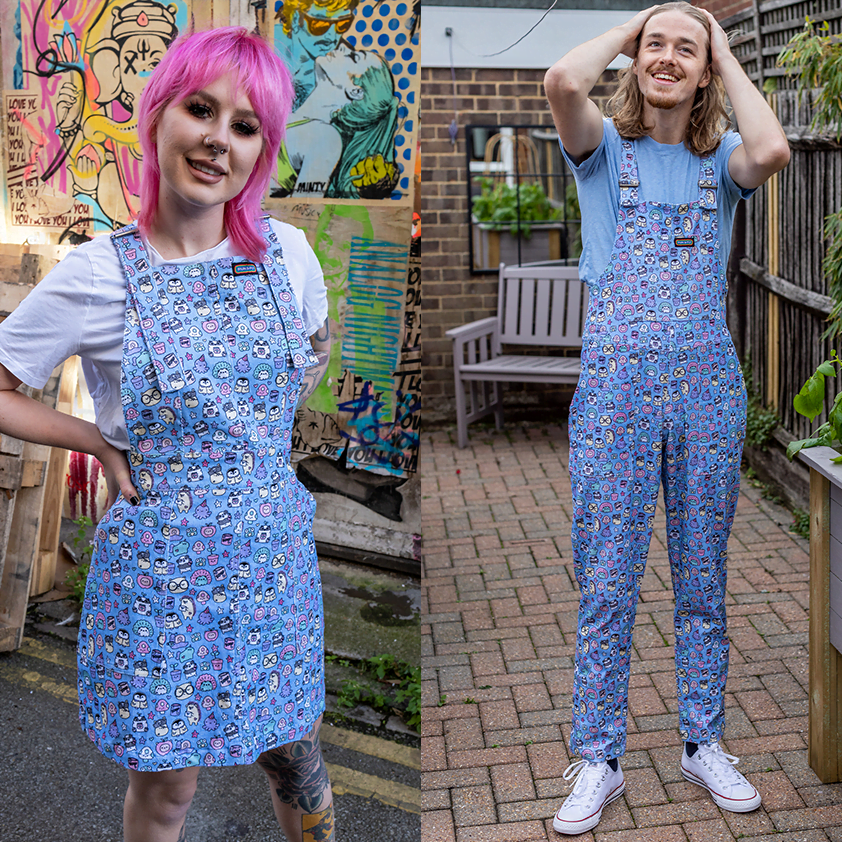 Holy Jelly Beans Bestie!
Sugar & Sloth will be turning 7 this Summer!
I know Sugar & Sloth would not be here today without your support, thank you for creating a wonderful, supportive community for all Sugar & Sloth besties!
One very exciting thing about growing S&S is the opportunity to collab with other fun Indie companies, to make things I would never be able to make on my own.
Enter... Run & Fly - they make small batches of ethically produced Dungarees and Dresses!
The Sugar & Sloth x Run & Fly collab will go live at 1pm tomorrow Wednesday 11th May, you can purchase directly from the Sugar & Sloth website :)
I'll pop you another email on Wednesday to let you know when they are live :) x
Scroll down for a sneak peek, and for size charts too!
The dungarees will be £45.99, and the pinafore dresses will be £36.99.
Thank you for all your support!
Hugs, Anita x
Sizing
Although we don't have control over Run & Fly sizing, I can deffo pass on requests to them if you don't see your size. The good news is we're restocking our t-shirts at the end of the month (these are our products and I do have control over sizing, yay!). They will be going to size 5XL (approx UK dress size 28-30).
Thank you so much for being a bestie! :) x
---