Tiny Hug Club May Unboxing - The Bats in Balaclavas Box!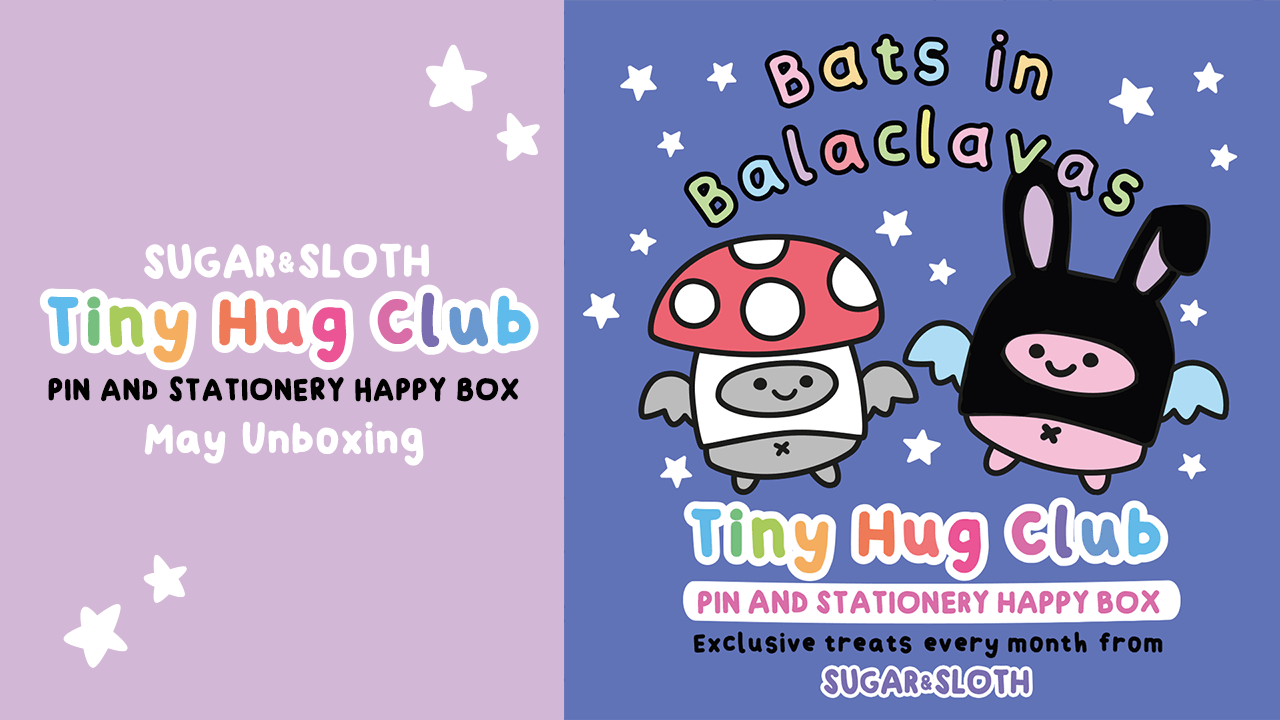 Hi Besties,
I can't wait to show you what's inside this month's box, this month's theme is Bats in Balaclavas!
Tiny Hug Club is our monthly enamel pin and stationary happy box, jammed packed with dopamine!
This bat box, or as I have been referring to it, the bat BUTT box, was a lot of fun to work on!
Thank you so much for the Bestie who suggested this team.
This box contains an item never before included in a Tiny Hug Club box, I also think the family-friendly pin is one of my favourite ever pins!

Oh, and I'm super proud of the postcard this month, I hope you like it.
Members, thank you so much for making this subscription club possible, and don't forget your additional member benefits including your monthly downloads which I'll email you before the end of the month.
Not a Tiny Hug Club member?
The club opens to new members on the 3rd of every month, and again later in the month, if we have enough boxes. Join the waitlist here.
Hugs, Anita x
---